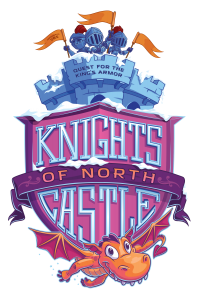 Vacation Bible School
June 8-11
9:00 AM – 12:00 PM
Cokesbury's VBS 2020, Knights of North Castle: Quest for the King's Armor, invites children to be strong in the Lord and in the strength of God's power by exploring how we put on the armor of God.
Help kids take up the gauntlet this summer and accept the challenge to "armor up" and be strong by remaining with God and sharing God's love in a world that needs it more than ever. Kids will experience fun, age-appropriate, high energy stations during their time at VBS.
If you have any questions about VBS, please contact Rev. Anna Kate Stephenson – annakate@fbcorangeburg.org – 803.536.1545
Cost: FREE!!
*Our age groups are based on the age group your child was in for the 2019-2020 school year. In order to be considered a 3 year-old, your child must have been born on or before September 1, 2016. When filling out your child's grade, please select the grade they completed during the 2019-2020 school year.
Volunteers: If you are interested in serving as a volunteer at VBS, please fill out this link. If you have questions about volunteering, please email Rev. Anna Kate Stephenson.
Registration will begin March 19th.
Daycare's wishing to bring children please call or email the church office for more details.