Sing to the Lord a new song
Psalm 98:1

At First Baptist Church, we believe that music is one of the purest ways to worship God. We are committed to training our members of all ages to share God's amazing love through music.
There are many ways to be involved in our music ministry.
Children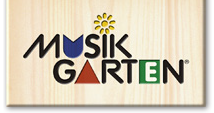 Musikgarten is a music program for infants and toddlers. It is offered in the fall and the spring. Dates and times TBA.
Children's Chimes –  meets on Sunday nights from September through May 6:15-7:00 – For children grades 3-5
Children's Choirs – Wednesday nights, beginning at 6:00
God's Children Sing – Infants and toddlers
Music Time choir – 3K and 4K
Music Makers – Kindergarter, 1st and 2nd grades
Young Musicians – 3rd-5th grades
Youth
Grades 6-12 are invited to participate in Youth Choir
Sunday nights at 5:00, Family Life Center
Praise Team and Praise Band
Rehearsal time – 6:00 pm, Sanctuary
The praise team and band lead music in the early service, 8:45
Chancel Choir
Rehearsal time – 7:00 pm, Music Suite A
The Chancel Choir sings at the 11:00 service.
Golden Singers
Rehearsal time – Tuesdays at 11:00, Social Hall
The Golden Singers sing at a variety of events throughout the year.